Verizon Hosts Challenge to Inspire Students to Change Lives Through App Building
For the fourth year in a row, Verizon will be holding The Verizon Innovative Challenge, a contest for students interested in creating their very own problem-solving apps. For this challenge, middle and high school students living in the U.S. will join collaborative teams, generate innovative ideas, and build concepts for mobile apps. Their ideas for these apps must attempt to solve real world issues their schools and communities face. Absolutely no coding experience is necessary to participate.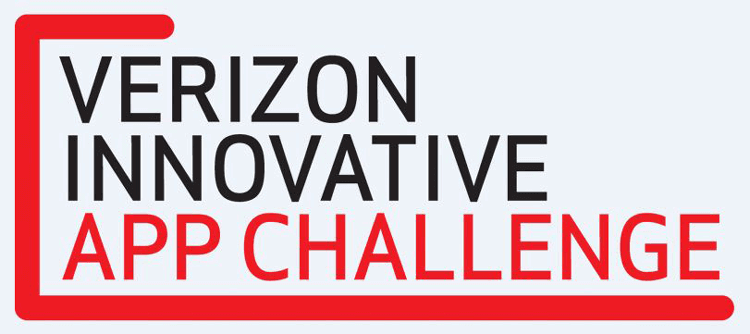 "This contest ignites excitement in students, and motivates them to collaborate and be creative problem-solvers," Rose Stuckey Kirk, Chief Corporate Social Responsibility for Verizon, explains. "There's a palpable energy in a room when students are excited about learning. That energy is what the Verizon Innovative App Challenge is all about."
Beginning this year, new changes have been made to expand the contest, making it bigger and better. For the first time, the App Challenge will allow teams to be represented by nonprofit organizations, in addition to schools. Furthermore, an increased number of winning students will win prizes, such as free tablets and cash rewards for the groups they represent.
Additionally, the famed Bill Nye, the Science Guy has teamed up with Verizon to promote the App Challenge. He hopes to inspire kids about utilizing the technology of their iPhones and creating real-world problem solving apps. By dreaming up creative, original app ideas, the contest gives kids a chance to change the world.
In a video shared on Youtube by The Verizon Foundation to advocate the contest, Bill Nye says, "I've spent a lifetime finding new ways to inspire kids." In the past, through his popular children's TV series, which ran from 1993 until 1998, Nye has motivated students to become interested in science. Teaching basic scientific concepts by performing interesting, creative experiments, Nye encouraged and facilitated education in the sciences.
Together, Bill Nye, the Verizon Foundation, and the Technology Student Association will open the doors for students to create brighter futures for themselves. Participation in this contest can teach students skills required of future business owners, app, inventors, and professional coders.
Last year, the 2014 App Challenge awarded the title of "Best in the Nation" to an all-girls team of sixth graders from Resaca Middle School in Los Fresno, Texas. Inspired by their visually impaired classmate, who had difficulty traveling the hallways at school, the girls developed an app, entitled "Hello Navi App", to help the blind navigate.
After winning the contest, the girls attended and presented their app at the White House Science Fair, where they met President Obama, as well as Bill Nye, the Science Guy. The girls were also featured in many media stories, including one in People Magazine. Their story of success was later made into a documentary, available here. Two years later, the app has been purchased by Virus Technology, which hopes to make the app available for use on college campuses nationwide.
"Sometimes amazing ideas are trapped in the heads of people who may never put them out there and they need to, because those ideas could change someone's life," elaborates Janessa Leija, 13, of the Hello Navi App team. Through the App Challenge, Verizon will continue to inspire many more students like Leija to dream up app ideas, which will ultimately better the lives of people living in surrounding communities.