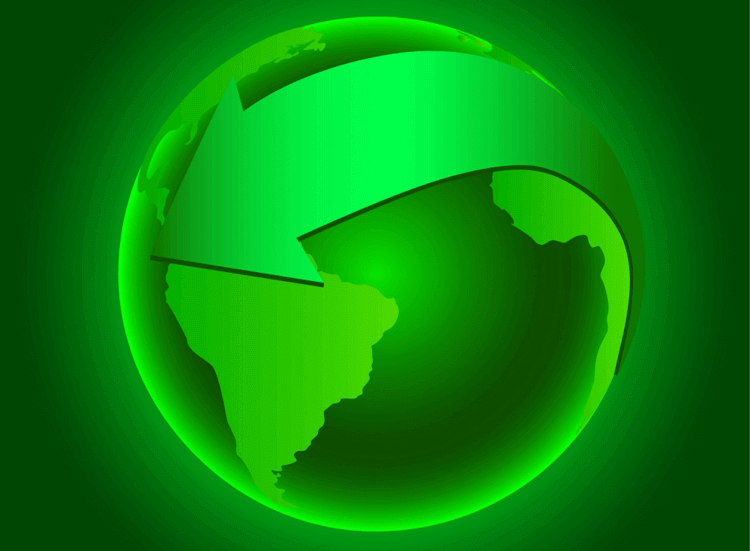 The world is progressing toward a environmentally-friendly future every day. Many are contributing to this change, but some do it better than others. Giva has compiled a list of the top 4 "Going Green" CSR initiatives from the recent past. These companies, projects, and organizations exemplify the ongoing push for reduced waste, conservation of natural resources, better energy efficiency, and an overall cleaner environment.
#1 - Greenest Company: Adobe
One of the world's most famous software companies, Adobe, is a true pioneer in CSR green strategies. The company continually strives to exceed industry certification standards when they design and maintain their buildings. Since 2002, Adobe has reduced its electricity use by 50%, natural gas use by 30%, domestic water use by 79% and irrigation water use by 71%. In 2014, the company achieved carbon neutrality at all of the North American facilities it owns. In the same year, Adobe became the first Fortune 500 Company to install and manage an energy intelligence system from Stem, a company that specializes in advanced energy technology. Adobe is also a founding partner of the U.S. Green Building Council's Building Health Initiative and is an investor in renewable-energy technologies.
#2 - Greenest School: College of the Atlantic (COA)
In 2006, this small liberal arts college in Bar Harbor, Maine became the first institution in American higher education to pledge carbon neutrality. COA sparked quite a trend; hundreds of other U.S. colleges and universities since then have pledged to do the same as part of the American College & University Presidents Climate Commitment. College of the Atlantic has been listed in the Princeton Review's annual Green College Guide every year since the guide has been issued. The college is so green that the only degree program it offers is a BA or a Master of Philosophy in human ecology. Even COA's campus cafeterias are green—all of the dining hall's food is grown on COA's 300 acres of farmland and any food waste is returned to the farm for composting. Learn more about COA's impressive environmental mission.
#3 - Greenest Stadium: 49ers' Levi's Stadium
Football stadiums use massive amounts of energy and create a lot of waste. But the San Francisco 49ers' new Levi's Stadium is different. In fact, it is the greenest stadium in the NFL thus far. With a 27,000-square-foot green roof with 40 different species of local vegetation and 20,000 square feet of solar panels, the stadium is one of the most environmentally sophisticated stadiums ever. Recycled rainwater is used to irrigate the Bermuda Bandera grass turf, which requires 50% less water than an average turf. The power generated from the stadium's solar panels over time offsets the power used during every single 49ers' home game. With so many green features, it is no surprise that Levi's Stadium is also the first stadium to open with a LEED Gold Certification from the U.S. Green Building Council.
#4 - Greenest Building: The Bullitt Center
Located near Seattle's Capitol Hill, the Bullitt Center declares itself "the greenest commercial building in the world", given its countless eco-friendly features. This six-story, mega-green building is carbon neutral, energy neutral, and was designed to have a lifespan of 250 years. It also has a zero net water loss on account of its water and sewage processing system that allows the building to be independent of municipal water and sewage systems. Some of the building's features include a 14,000+ square feet of solar array, a 56,000-gallon rainwater cistern, and 26 geothermal wells. And if that isn't green enough, the Bullitt Center actually feeds more kilowatts into the Seattle City Light grid than it uses.