5 ITSM Trends in 2020
The value of IT Service Management has largely been recognized over recent years. It plays a major role in improving organization functions and opens up new possibilities for development. Because ITSM is very much influenced by technological innovations, it has experienced many changes over the past year. Giva has compiled a list of upcoming trends and changes affecting ITSM in 2020: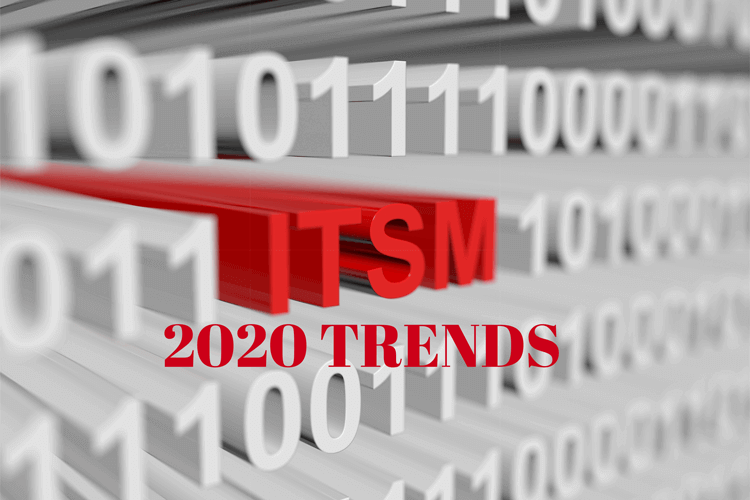 Photo Attribution: Profit_Image/Shutterstock.com
Employee experience
The importance of employee experience is not new to organizations. But the value it brings to ITSM continues to become a new area of focus. Smoother running help desk systems with minimal hitches increase productivity and improve the work experience. Employees can then focus on solving tickets rather than spending their day finding workarounds for a malfunctioning service desk. Significantly, a survey conducted in 2019 revealed that approximately 70 percent of respondents ranked employee experience as either the first or second factor influencing service desk strategies. The influence the survey is referring to encompasses a wide range of areas including how well new technology solutions and upgrades are implemented.
Value will become a priority
Value is quite a broad term. It refers to anything that can benefit an organization's stakeholders. The notion of value is also quite relative. Its interpretation changes depending on which stakeholder you are talking to and when you are talking to them. In ITSM, value is the result of a combination of individuals, systems and technology solutions that work well together. Its levels can be interpreted from IT support metrics that are relevant to an organization's business outcomes. In 2020, it is expected that organizations will focus on ensuring their ITSM tools can offer services that provide better value to their stakeholders.
Technology and organizational processes will experience major transformations
Experts believe that ITSM must brace itself for the sudden changes that the service industry will face in the coming years. ITSM must accelerate its pace in an unprecedented manner in order to keep up with and support real-time customer response and other technology processes. The industry must also ensure that it is equipped with the right tools to keep up with transformations and meet demands.
Hyper-automation will become key
Technologies such as AI and Automation have been around for quite some time now and have proved to be advantageous. Nonetheless, the continuous development of technology means that even they will change. For instance, the year 2020 will witness the introduction and integration of hyper-automation, a kind of automation which combines the use of a number of tools, including machine learning, packaged software and automation tools to deliver the required results.
People will become the top priority
Whether it is customers or employees, ITSM is expected to redirect its focus from business processes to the people affected by such processes. One of the most difficult aspects of customer experience-based ITSM is focusing on customer-based value chains rather than process-based ones. And while prioritizing the customer is not considered a new idea, it will play a major role in the decisions made by ITSM in the coming year.
Is your organization's ITSM ready to make this a successful 2020?