Navigating HIPAA Compliant Email: A Comprehensive Guide for Businesses
In today's digital healthcare landscape, employing HIPAA compliant email solutions is crucial for safeguarding patient data. Organizations, particularly healthcare providers and related businesses, must navigate secure electronic communication. This especially relates to Protected Health Information (PHI). The Health Insurance Portability and Accountability Act then needs to be understood well and adhered to closely.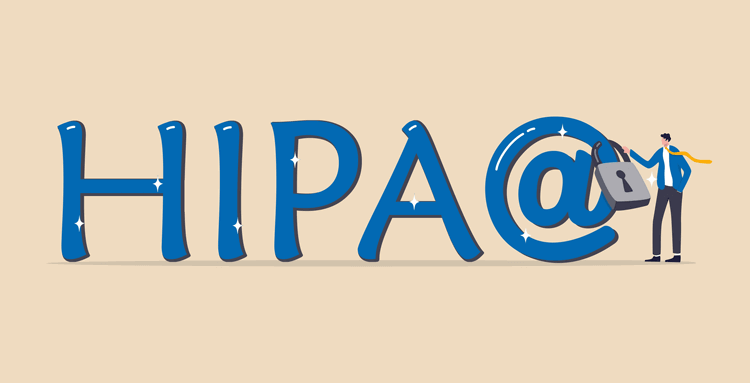 Photo Attribution: eamesBot/Shutterstock.com
Given the complexity of regulations around digital communication, this guide strives to simplify HIPAA's role, aiding businesses in selecting and utilizing suitable email providers to assure secure sharing of sensitive information. In achieving this, businesses not only safeguard patient privacy but also uphold their reputational and legal standing in the healthcare sector.
An Overview of PHI and ePHI in Healthcare
Navigating through Protected Health Information (PHI) and Electronic Protected Health Information (ePHI) is fundamental in healthcare data management. PHI encompasses all patient data that might have personally identifiable information. This includes privacy across various communication forms. Contrastingly, ePHI specifically pertains to this information in electronic form. This warrants stringent protocols for secure transmission and storage. It particularly applies to channels like email, given its vulnerability to cyber threats.
For example: A printed medical record containing patient history and treatment details classifies as PHI since it holds identifiable health information. Conversely, if that same medical record is sent via email to a specialist for consultation, it transforms into ePHI, as it is now electronically stored and transmitted.
HIPAA and Email Compliance: How HIPAA Regulations Apply to Email Communication
Risks of Non-Compliant Email
It is not only a best practice but a legal requirement to adhere to HIPAA guidelines when handling sensitive healthcare data. Email communication is no different. The nuances of digital healthcare communication pose specific challenges and risks:
Exposing sensitive patient information
Legal repercussions and hefty fines
Damage to patient trust and organizational reputation
Choosing the Right Provider
HIPAA compliant email providers should be strategically chosen to mitigate these risks:
Ensure robust HIPAA compliant email encryption: Select a provider that upholds high encryption standards to protect data during transmission.
User authentication: Verify that only authorized individuals can access and send sensitive information.
Audit controls: Ensure you can track and manage data access and transmission effectively with robust audit controls.
By embedding these practices into your digital communication strategies, you not only safeguard sensitive data but also fortify your organization against potential threats and non-compliance consequences.
Exploring HIPAA Compliant Email Providers: A Closer Look at Your Options
Ensuring HIPAA Compliance in Email Communication
Navigating the realm of HIPAA compliant email communication isn't solely about choosing the right provider. It's about understanding and implementing the critical elements that make email communication truly secure. Here are some crucial considerations:
Audit Controls and Access Management: It's not just about encrypting the email but also about controlling who has access to it. Implement robust audit controls to track and manage data access effectively. This will ensure that only authorized individuals can access and send sensitive information, adhering to HIPAA email requirements.
Training and Support for Users: Even the most secure systems can be compromised by human error. It's essential to regularly train staff on best practices. They also need support on how to use encrypted email solutions effectively.
Data Backup and Disaster Recovery Measures: HIPAA encrypted email solutions should also come with data backup and disaster recovery plans. It's not just about protecting information from unauthorized access. It is also about ensuring that, in case of unforeseen events like cyber-attacks or natural disasters, data can be recovered swiftly.
Business Associate Agreement (BAA): Engaging with any third-party service or vendor that handles PHI means you need a BAA. This agreement ensures that they too adhere to HIPAA regulations, thereby safeguarding patient data at all touchpoints.
Beyond the above guidelines, maintaining HIPAA compliance in your email communications requires a proactive approach:
Regularly update and refine your security measures
Stay informed about evolving threats
Foster a culture of data protection in your organization
In this way, you can ensure the security of sensitive information and also uphold the trust of your patients and stakeholders.
The Bottom Line: Ensuring Trust and Compliance in Digital Health
Navigating the digital healthcare landscape means prioritizing patient data protection. Understanding how to send HIPAA compliant email is not just a regulatory must, but a trust pact between healthcare providers and patients. Staying updated on regulations and ensuring ongoing compliance reflects an organization's dedication to safeguarding privacy. It's essential to regularly review your current email practices and, if necessary, shift to a trusted HIPAA compliant email solution.
In the realm of digital healthcare, maintaining patient trust is achieved by those who act proactively, stay informed, and consistently prioritize secure communication.
Elevate your HIPAA compliant suite of products with Giva's Customer Service Software:
It is a cloud-based solution that is engineered with HIPAA-compliant data encryption and multi-factor authentication, ensuring a fortified defense against unauthorized access to sensitive patient data.
With a rich suite of modules, Giva's Customer Service Software streamlines the management of patient interactions, providing a centralized platform for healthcare providers to efficiently handle inquiries, complaints, and other patient communications.
The intuitive self-service portal empowers patients with a convenient avenue to access information and communicate with healthcare providers, fostering a culture of trust and transparency.
By incorporating Giva's Customer Service Software into their compliance toolkit, healthcare organizations can successfully navigate the digital healthcare realm, with the assurance that their patient communications are secure, compliant, and effectively managed.
Try it for yourself — take advantage of a 30-day free trial!