Benefit Corporations
Corporate Social Responsibility (CSR) is becoming a well-known term in the for-profit sector. As it has grown and become recognized as a necessary strategy for most corporations, it has also expanded and taken on new forms. One such unique form of CSR is its role as an overarching strategy for businesses, placing importance on social and environmental impact above net earnings. Benefit Corporations align their strategies, both internally and externally, on achieving a positive impact on society and the environment. They are unique from traditional corporations in a number of ways.
Benefit Corporations' strategies are geared toward achieving a positive social or environmental (often both) benefit. They are also held accountable to do as such. Unlike traditional corporations' obligation to make decisions in the financial best interests of shareholders, i.e. creating long-term shareholder value, benefit corporations are obligated to make decisions that are in the best interests of achieving their intended purpose of creating a positive social and environmental impact.
Benefit Corporations are unique for-profit agents of change because they are held to standards that other corporations are not. They are held accountable to achieve their proposed social and environmental impact, which is explicitly stated to shareholders and stakeholders. Benefit Corporations must publish an annual benefit report, in accordance with third-party standards, that illustrates their measured social and environmental impact. This accountability also serves as a form of transparency; it must be delivered to all shareholders and be published on a public website. There are many third-party reporting assessments that can benefit corporations in order to create the annual review report. Many third-party standards are geared toward assessing specific industries, such as food or textiles/clothing.
Several benefit corporations are highlighted below reflecting exciting and unique approaches that are being taken to generate positive social and environmental impacts worldwide.
"What do we live for, if it is not to make life less difficult for each other?" - George Eliot
Inkkas
According to many fashion critics and magazines, 2014 was "The Year of the Sneaker." Even if that is up for debate, sneakers are a staple item in almost everyone's closet, and a shoe for the ages. It is safe to assume they will not be going out of style anytime soon. But, looking to get a pair of trendy new sneakers can also leave a positive "footprint" on the planet.
Inkkas is a socially and environmentally conscious fashion brand, "founded on the principles of fair-trade, philanthropy and authenticity." They sell shoes, bags and jewelry that are all handmade from local artisans in Peru and other countries, featuring the unique colors, patterns and designs that originated from the land of the Ancient Incas. Their impact is both social and environmental. Products are fair trade, contributing to the livelihood of the individuals who craft them, and the communities from which they originate.
Inkkas partnered with the non-profit Trees for the Future to create the OneShoeOneTree™ which assists in "the reforestation of the world's depleted forests" by planting one tree for every pair of shoes sold. This leaves a positive "footprint" in the world at large as well.
Raven + Lily
Raven + Lily is an online retailer that sells handmade, eco-friendly fashion, accessories, and home goods made from at-risk women in Kenya, Cambodia, Ethiopia, India and the Unites States. Raven + Lily has a collection dedicated to the crafts from women in each territory. For example, their Ethiopia Collection includes colorful statement jewelry pieces handcrafted by HIV+ women in Ethiopia. Their crafts are used as a form of empowerment; some of the most breathtaking pieces are crafted from beads and charms made from melted bullet castings from former war conflicts. Raven + Lily employs all of their women at fair trade wages and, beyond that, helps them to use their creativity, passion and stories to craft more than just beautiful clothing and jewelry but also sustainable lives for themselves and their families. They now employ over 1,000 women from 13 different artisan partnerships, and they are continuing to grow their socially and eco-friendly business.
Call2Action
It is clear that video, internet and social media are great tools for increasing leverage and impact in the social sector. What is not always clear is how. And that is where Call2Action comes in, providing individuals and organizations with their "Spark" tool which utilizes video to inform viewers about a specific cause or action-issue and then inspires them to take action. Spark is an addition to a YouTube video that allows for various action items after viewers have watched a video, such as signing up for a newsletter, sharing on other forms of social media, donating, or joining an effort. In many ways, Spark helps to remove barriers that obstruct potentially interested individuals from joining or donating to an effort. Call2Action provides customers with consulting around how to adapt their Spark videos to best fit the need of the customer and their goals, and to generate the most impact and leverage. One of their most successful campaigns was in partnership with Feeding America, the leading hunger relief organization in America. Call2Action helped Feeding America to make their action items in the videos customizable for local food banks, but still unified in their message.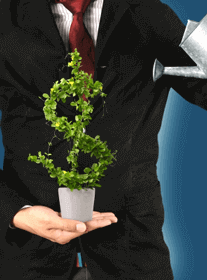 What is a Benefit Corporation?