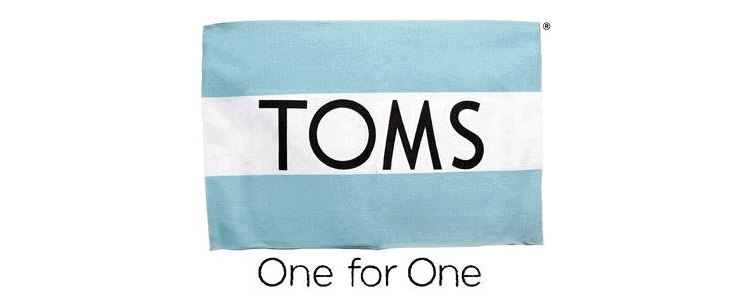 Roaming around a playground at an American school, many children can be found sporting the latest TOMS® Footwear. In styles ranging from vibrant pink flip flops to simply patterned navy sneakers, kids pound the soles of their shoes against the dirt wood chips; they race each other from the swing sets to the slides without any awareness of how truly luxurious it can be to own a pair of shoes. Alternatively, for a child living in a developing country, shoes are not readily available.
Although shoes are in the category of a necessity for all children, not all can afford a pair of shoes. Less concerned with the latest gadgets and technologies, those in developing countries simply request a pair of shoes to protect their feet, as in Argentina, where children lack access to proper footwear. This means they cannot enjoy experiences like running around on uneasy terrains when playing. Instead, their bare feet are left unprotected, prone to injuries, and likely to become infected.
Blake Mycoskie, founder of TOMS Shoes, has chosen to directly address the needs of these children. Practicing corporate social responsibility, Mycoskie developed a business model that extends beyond mere profitability and into the realm of philanthropy. With a goal to better the communities in which these children live, his company provides a pair of shoes to a child in need whenever someone purchases a pair of TOMS Shoes.
In fact, the company certainly does more than solely delivering pairs of shoes to countries in need by aiding over seventy countries to increase health, education, and economic opportunities for children and their surrounding communities.. Beginning in 2011, it has supplied thirteen countries with prescription glasses, medical aid, and surgeries, successfully giving the gift of sight to over 275,000 people. Additionally, in 2014, TOMS Roasting Co. was created as an expansion to the company. For each purchase of coffee, TOMS now provides a one-week supply of clean drinking water to someone who needs it. Finally, and most recently, TOMS has tackled the issue of unsafe maternal births by training skilled birth attendants and providing birth kits to mothers.
The multitude of contributions by TOMS to the developing world illustrates that a business can operate efficiently, as well as help those in need. By practicing responsibility, the company has gladly made it a priority to better the lives of others. As TOMS continues to grow, it clearly depicts the benefits of instilling corporate social responsibility in the foundation of a company.