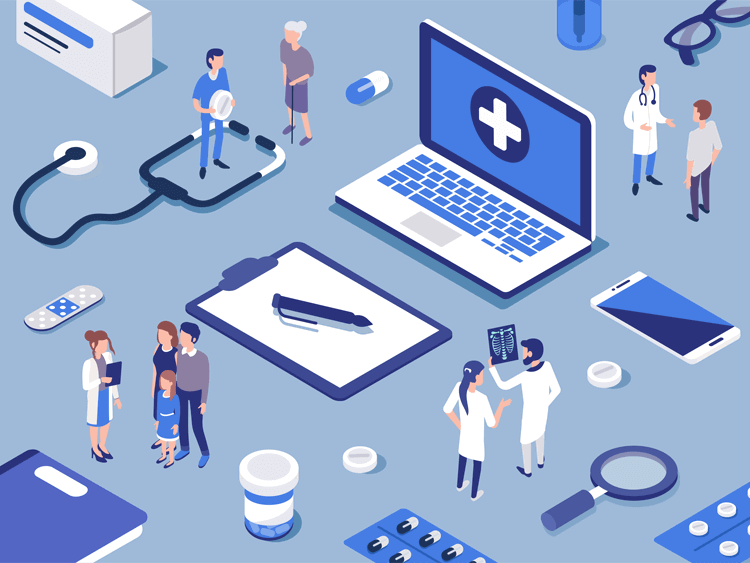 Photo Attribution: Irina Strelnikova/Shutterstock.com
In a fast-paced society that relies heavily on digital technology, it would seem unusual for any business not to engage with both current and potential clients via new mediums.
Customer engagement is not only restricted to your favorite retailer or restaurant. Many healthcare providers have taken up the practice of patient engagement, and more plan on following the trend.
Running a healthcare organization and not digitally engaging with your patients?
The following are top 3 emerging patient engagement trends and their high-level benefits to help get your organization started:
Transparent pricing by allowing patients to understand/view costs before a potential procedure.

In the past, hospital staff would need to skim through books of payer codes to determine the costs of certain medical procedures and other healthcare-related services.

As George Ann Phillips, Administrative Director for Revenue at University Healthcare System, stated, "Price transparency is a challenge that hospitals everywhere face: How to give patients fast, accurate estimates prior to rendering service."

The Government of the United States has mandated that hospitals post prices for "shoppable" healthcare services online.

More patient billing options, including billing and payments online.

With the rising cost of healthcare, many patients do not have the financial means to make upfront payments.

Mike Weed, Senior Vice President, Financial Operations at Integris Health, said, "We lacked granular insights into how our patients prefer to manage their billing obligations and options that meet their financing needs."

Implementing financing, and flexible payment plans will become more common as the cost of healthcare across the United States continues to rise.

Appointment reminders via automated phone call/email to help with no-show reduction.

Eisenhower Health is located in Rancho Mirage, California. They serve residents of the Coachella Valley, where approximately 70% of patients are senior citizens.

Mark Steffen, Chief Administrative Officer at Eisenhower Health, explained, "One of the primary challenges faced in the clinic division was addressing a no-show rate of 8% across all outpatient services."

The clinic implemented manual patient reminder calls as a way to combat no-shows. As a Healthcare IT News article confirms during the first eight months after implementation, the no-show rate for patients dropped from 8% to just 2.3%. Implementing similar tactics can improve your client's attendance and boost organizational revenues.
In conclusion, patients are becoming more involved in their healthcare. Many providers have already begun to reach out to current and potential patients in new ways, even via digital mediums, to promote patient consistency and more affordable access to services.
Recent years have seen a variety of hospitals and health systems deploying innovative strategies in the field of patient engagement with their efforts yielding positive results.